Bringing their A-game, The Big Bang Theory's actress Kaley Cuoco and her horse, Escarlata, showed everyone what they got in their latest horse show competition.




The actress and equestrian shared with her fans that she and Escarlata recently attended a competition and partook in the 1.35 classic off the circuit category on Instagram. Cuoco posted a photo of her sitting on top of Escarlata, a beautiful brown mare, as she gives the horse a living embrace. In the photo's captions, the star praises the horse's performance, calling it "perfection".

Prior to competing in the competition show, Cuoco posted a photo of her and another one of her horses, Benji, for fans to see.




For fans who are unaware of Cuoco's equestrian side, the actress has been competing in many horse shows for the last couple years. She is not only widely popular for bringing to life Penny on The Big Bang Theory, but her riding skills has also received recognition as an equestrian.

Although Cuoco loves her horses and is passionate in the sport, there was a time when she could not ride. After falling off her horse in 2010 during a riding lesson, the star broke her ankle.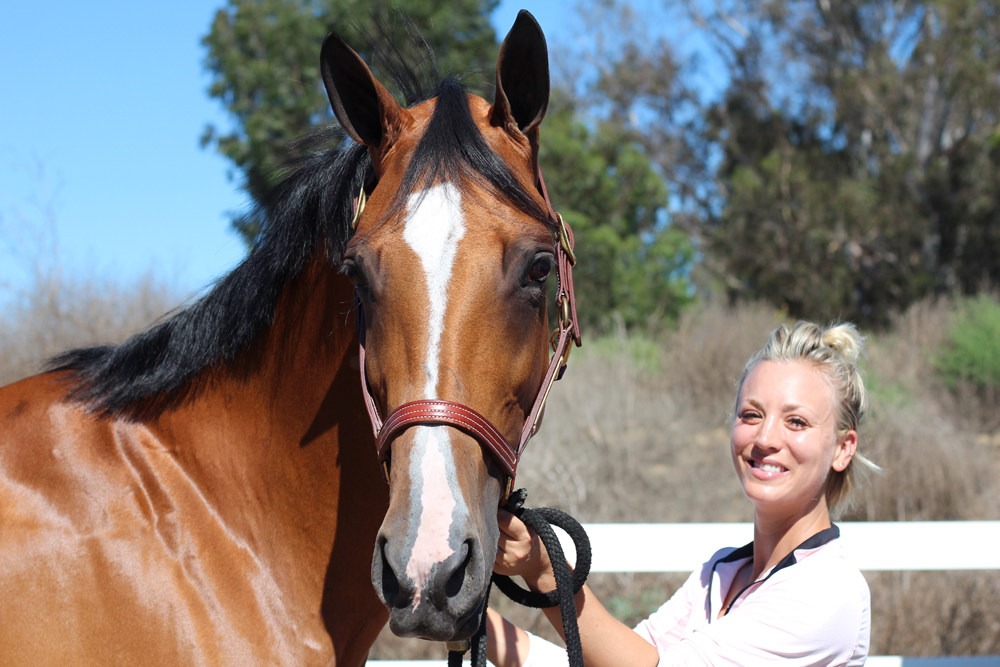 After her horrible fall, Cuoco was rushed to the hospital where the doctors informed the actress that they may have to amputate her leg. Appearing on the Ellen Show, Cuoco reflected on the accident and shared how she was already hysterical when the doctors revealed that one of the options she had to think about was amputation. The star goes on to say that when she found out, all she thought about how she was going to have to call her work and tell them that she's coming in with one foot. Luckily the star is okay and did not have to resort to such drastic measures.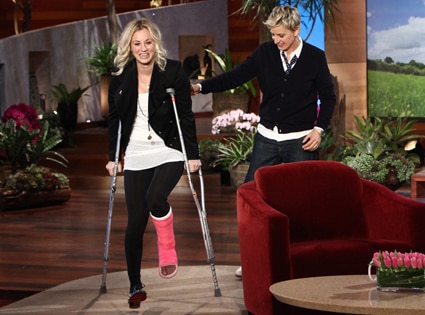 Cuoco also mentions how the doctors shared with her the worst case scenario because they thought that an infection had spread in her foot so when she wakes up from her surgery, she might find herself with only one foot. Like going into surgery was not scary enough!

Looks like the scary incident did not scare Cuoco from getting on a horse again because she's got some major horse riding skills and talent!